A Better Way to Recruit Skilled Workers
Discover how we're changing the way working people find work
BluCollr is a portfolio-based, professional networking app designed exclusively for the skilled trades, general, labor, manufacturing, and service industries. Whether you're looking for a job or looking to fill one, BluCollr can help you make the employment connection you need.
To get started, create your free account, download the app from the Google Play Store, or simply create your draft job post and publish it for just $10. If you need help getting started, please contact support@blucollr.com and our team will be happy to assist you.
For a short tutorial on posting jobs on BluCollr, please visit How to Post Jobs.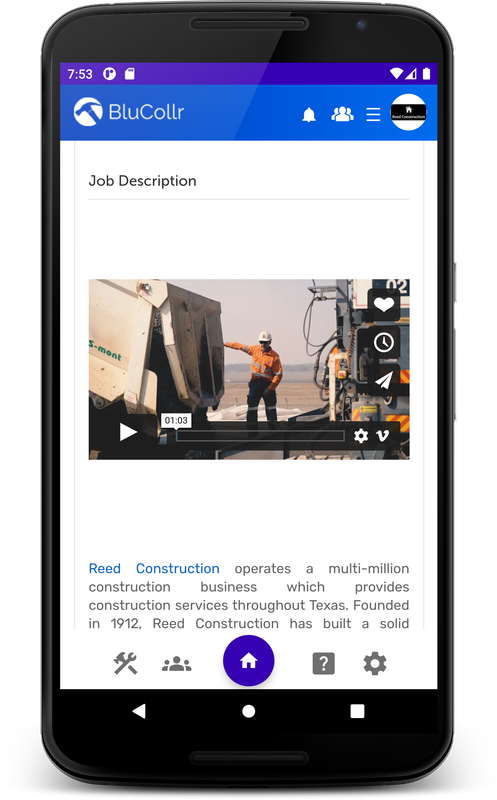 Say Goodbye to Classified Ads
And start creating dynamic job posts faster and easier
Blucollr allows you to quickly and easily create dynamic job posts with corporate logos, images, video, and external links, so you can attract the best candidates. BluCollr job posts can be viewed by both registered users and non-registered vistors alike and have unique URLs that can be shared externally or directly on your company's website / social media page. Unlike classified ads, BluCollr job posts are indexed by most common search engines (e.g., Google, Yahoo, etc.) and can be found by job seekers through web searches.To get started, create your first job post today.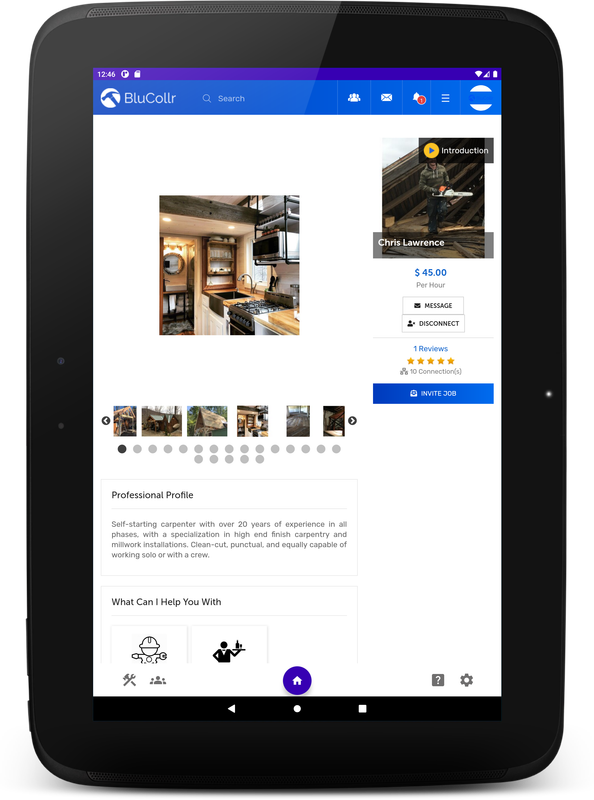 A Better Way to Find Workers
Proactively recruit and communicate with job seekers
Looking to find qualified candidates? BluCollr allows you to proactively search for workers and subcontractors based on their skillsets, view examples of their work in real-time, review referrals from former employers, and communicate with and recruit candidates online. Whether you're a small business, a recruiter, or a large company, you can use BluCollr in a variety of ways to meet your unique human resources needs. BluCollr can serve as a one-stop recruitment solution, a force-multiplier, or as an additional tool in your recruitment toolset.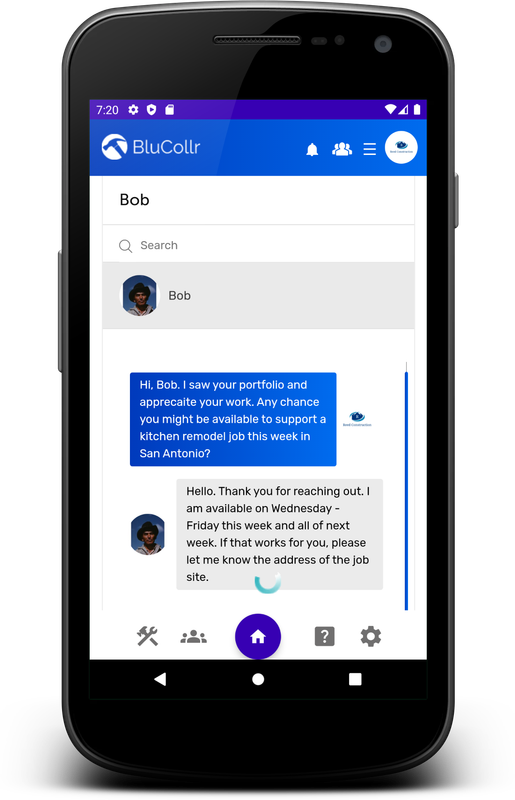 Build Your Professional Network
Communicate and connect with your industry peers
You can use BluCollr to connect with current and former employees, subcontractors, colleagues, and vendors. By growing your professional network through BluCollr, you'll be creating a digital rolodex of your contacts in the industry. This will allow you to easily stay in touch with industry contacts for when you need to recruit or reconnect. Once you're connected with another user on BluCollr, you can communicate in real-time through the in-app messaging function, share industry news and events, or discuss relevant job / subcontract opportunities.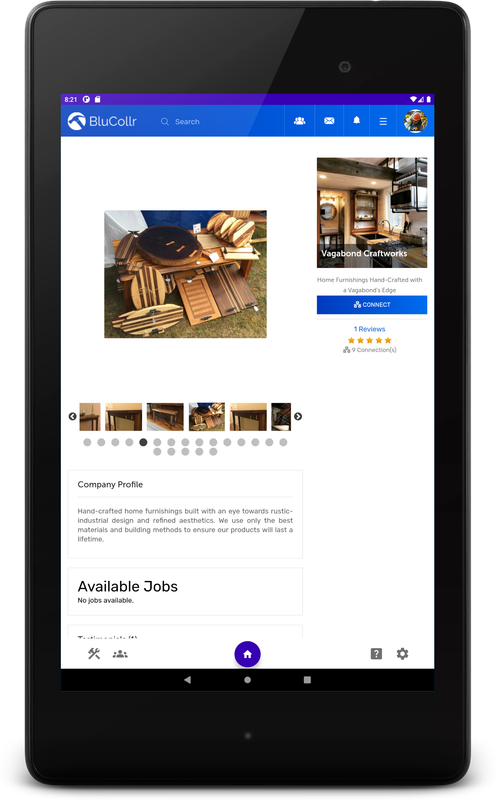 Create Your Free Business Profile
Develop your brand and showcase your business
BluCollr allows you to create dynamic company profiles to showcase your business, highlight flagship projects, store professional photos, advertise open positions, and describe your corporate culture. If you're a large corporation, your company profile can serve as a bespoke marketing / recruitment tool; if you're a small business owner, your company profile can be used as a free corporate website. Every BluCollr portfolio has a unique URL that is indexed by most common search engines (e.g., Google, Yahoo, etc.) and can be shared through email / text message or even put on the back of your business card.