Our
Mission
Our goal is to make the process of finding a job or employee in the skilled trades, manual labor and seasonal employment industries easier than ever before. BluCollr makes it easy to search, apply, hire, and communicate all within a single, user-friendly platform. Sign up for your free profile today and see how we're changing the way working people find work!
Find a Job
Hire an Employee
Explore industries
Find The Right Industry
You're the proud men and women who prepare and serve our food and beverages. You might be a:
• Barback
• Barista
• Bartending
• Busboy
• Kitchen Staff
• Line Cook
• Restaurant Staff
• Wait Staff
You're the proud men and women who grow our food and manage our forests. You might be a:
• Animal Husbandry
• Crop Manager
• Farm hand
• Logger
• Meat Processor
• Pest Control
• Ranch Hand
• Vineyard Work
You're the proud men and women who prepare and serve our food and beverages. You might be a:
• Barback
• Barista
• Busboy
• Kitchen Staff
• Catering
• Brewer
You're the proud men and women who build the places where we live, work, and play. You might be a:
• Carpenter
• Equipment Operator
• Handyman
• Roofer
• Woodworker
• Painter
• Union Worker
You're the proud men and women who keep our vehicles running. You might be a:
• Aircraft Mechanic
• Automotive Mechanic
• Union Worker
• Body Worker
DISCOVER MORE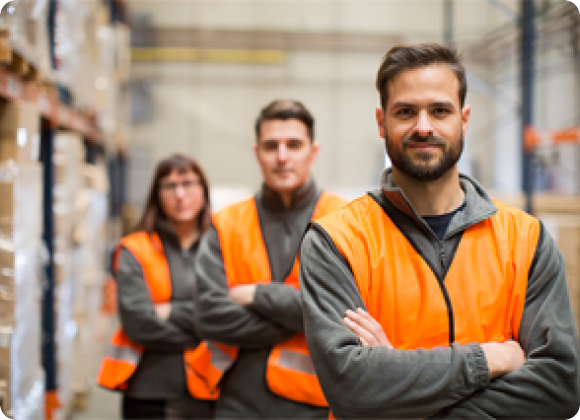 What Our
Users

Say Get Started

"As a bartender who is also a full-time student, I am always looking for daytime shifts to help pay the bills. I've found it easy to make a living on my own terms using BluCollr."
- Christine
Alcott
- Bartender

"I needed a reliable farm hand to help with our annual corn harvest and because of BluCollr, I was able to quickly and easily find a worker with the right skills and experience!"
Jennifer
Faulkner
- Farm Hand

"BluCollr has been great for finding work here and there when I'm in between projects at my full-time job."

"Finally a dedicated place where I can store the pictures of my best work to show prospective clients and attract the best employees."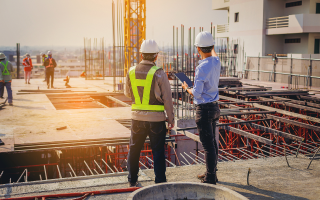 Changing the Way Working People Find Work
---
No more Classified Ads
With BluCollr we aim to take the guesswork out of the employment process by offering our users the ability to put their best foot forward in their online portfolio and search for the right employment connections.
Hire the Right People
With BluCollr you can search the labor pool of your chosen area from the comfort of your home or office, and proactively contact the individuals you think you'd like to have as the face of your company.
Find the Right Jobs
As a worker, you know the struggle to find a job is just as real as the struggle to find a job with a good employer. We aim to make the process of finding your "right" job easier than ever before.
Get Your Foot In The Door
We are making an effort to connect employers with entry-level applicants who have the drive and work ethic to be successful in the industries we represent.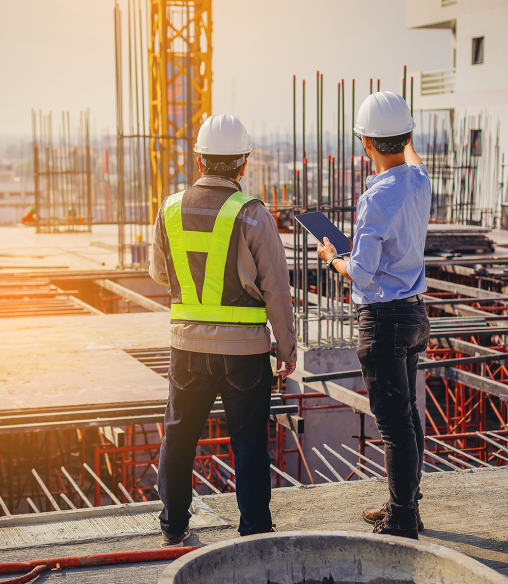 What do you need to know?
Frequently Asked Questions
View All
A. Our founders grew up in working-class families in working-class neighborhoods and spent their formative years employed in a variety of manual labor industries. They've always been proud to be "Blue Collar" guys, but have also noticed that the term has taken on a negative connotation over the years. Our goal is to reestablish pride and interest in the skilled and unskilled trades.
Q. How Do I Find and Apply for Jobs?
A. Start by signing up for an Employee account. Search for jobs in your area or category and click on the job postings you're interested in. Once you find a job you'd like, click "Apply" and fill out the information.
Q. How Do I Post a Job Opening?
A. Click the "Post Job" button, and fill out the required information for you job. Add as many details to give potential candidates enough information to find the right fit. Once done, click "Submit" and wait for the applications to come in!
Q. What If I Can't Find My Trade Within Any Category or Skill?
A. If you have searched several categories and skills, but still can't find your trade – please feel free to submit suggestions to info@blucollr.com. In the meantime we would suggest selecting an existing category and skill that most closely matches your trade.
Q. Should I Create an Employee or an Employer Account?
A. Employee and Employer accounts have slightly different features designed to server different user bases. A key difference is that you can only post jobs from an Employer account, and you can only apply for jobs from an Employee account.
Get in
touch
If you would like to get in touch with BluCollr, please fill in the form on the right, or contact us directly to the following emails.
Support
support@blucollr.com
Advertise with Us
sales@blucollr.com
General Inquiries
info@blucollr.com